Custom Work
Gallery & Blog
Jason has kept a blog/work diary of custom pieces back to at least 2006, which is a great resource generate ideas for your own custom commssion.
Bear with us while we repopulate the whole archive — for the old (but more complete) archive click here.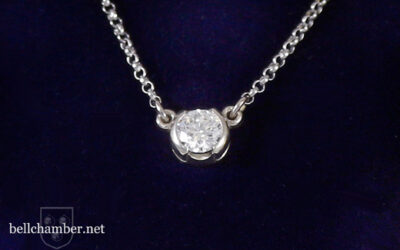 Our client wanted a 0.50 carat white diamond to be set into a 1/2 bezel setting and a simple cable chain permanently attached to the bezel. We sourced a very...
read more